Flowers For Natural Pest Control
©Kathy Burns-Millyard, Published here sometime in March 2010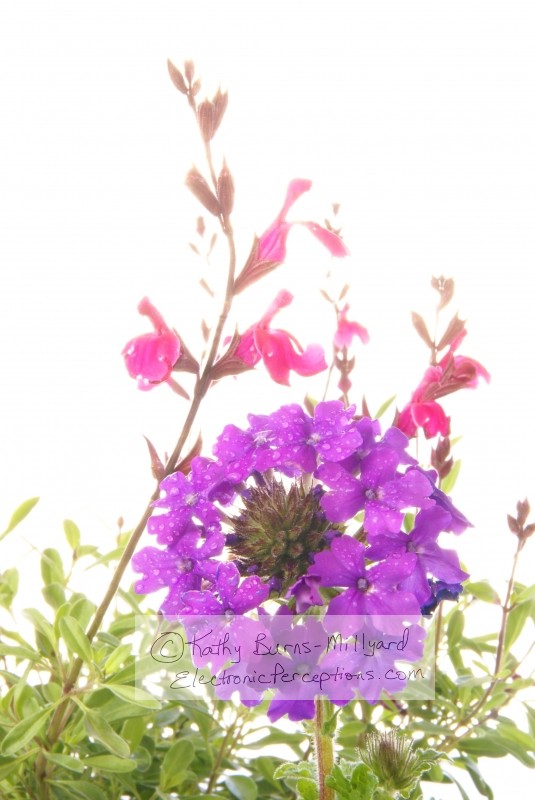 Putting certain types of plants near each other in the garden is the basis of companion planting. Each plant helps another neighbor in some way, such as keeping pests and disease at bay, or adding nutrients to the soil for other plants to use. While companion planting is most frequently used for growing vegetable gardens, there are a variety of flowers that help ward off pests naturally and can be grown right alongside your vegetable plants for beauty too.
1. Marigolds
Marigolds may be the most well known flower that wards off pests naturally. Marigold flowers come in scented and unscented varieties, and the scented ones are best used for pest deterants. The French Marigold (T. patula) is considered the best used for keeping whiteflies away from tomatoes, and their roots kill bad nematodes in the soil.
2. Borage
Borage is an annual herb that's also known as "Starflower" because it produces star shaped flowers. The flowers of this herb are usually blue, but pink and white flowers have been seen occasionally as well. Borage deters hornworms and cabbage worms, and is believed to help almost any plant increase its resistance to disease and pests.
3. Chrysanthemums
Chrysanthemums have large flower heads in white, yellow or pink, and they can be quite helpful with pests in the garden. Some varieties have been made into a tea for use as a pesticide to kill root nematodes and repel Japanese beetles.
4. Clover
Clover actually encompasses about 300 different species of plants in the pea family. They produce a small, attractive spikes of flower most commonly white or pink in color. When clover is planted around cabbage it can reduce cabbageworm and cabbage aphid infestations. It's also planted as a general plant to improve soil quality and attract beneficial insects that ward off pests.
5. Dahlias
Dahlias grow flowers with a variety of shapes and colors, making them a popular choice for flower gardeners. They're said to also repel nematodes, making them both beautiful and useful in vegetable gardens too.
6. Four O'clocks
Four O'Clock flowers will attract and kill Japanese beetles, making them an excellent bait flower to place near your vegetable gardens. These flowers are also poisonous to pets and people too however, so take care to choose safe locations if you choose to plant these.
7. Lavender
Lavender is an excellent general pest repellent flower to use in any garden. It naturally repels both fleas and moths, and it can help protect other plants near it from whitefly. Lavender flowers bloom as spikes above the foliage violet, lilac or blue in color.
References:
• GHOrganics: Companion Planting

You'll Also Like…
Feel free to
trackback
or ping from your own site.
Trackbacks/Pings