Personal Finance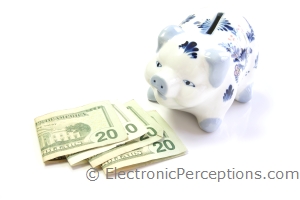 This section features articles about personal finance, including investing, saving and budgeting money.
Browse Categories
Managing money can seem complicated — sometimes even impossible — if you feel like you always have more bills than you do income. By learning the basics of managing your money, however, you can gain more control over your finances. You'll be able to pay down expenses and have extra money available for special occasions.
Income
The New Mexico State University1 advises to add up all of your sources of regular income when making your budget, but …
When a person passes away, surviving family members are often left to deal with the legal paperwork and processes. One major concern some families have is how the decedent's debts are dealt with after their death. State laws vary, but the general process for paying off debts of a deceased person is similar in most parts of the country: the estate assets cover outstanding debts. If there aren't enough assets the estate is declared insolvent.
Probate …
Probate is a legal process required in many states when a man or a woman passes away. Some states require probate only if the decedent owned real estate, while other states require it if the decedent owned assets worth a specific amount of money or more. The probate process verifies a will and ensures that outstanding debts get paid in full. Debts get paid off in a specified order of priority that depends upon state …
Investing in real estate has long been considered one of the best ways to earn a nice, safe profit on your investment. Investing in tax liens goes on step further in reducing risks, because you don't have to worry about market fluctuations or managing a piece of property. Tax lien investing provides you with safe returns backed by secured real property, but there are still a few minor risks involved.
First Position Lien Laws
Most states give …
The envelope system is a tried and true form of budgeting that had been used for generations. Some people scoff at the idea when they initially hear about it because it seems so low tech in comparison with modern methods. The envelope system works so well though, because it simply doesn't let you spend money you don't have. It's not a completely free home budget but it only requires a dollar or two to buy …
Accumulating debt is of growing concern in the United States. Some people believe that you're supposed to accumulate debt as a part of growing up, because that's the only way you can eventually buy new cars or purchase your own home. Sometimes debt seems to simply accumulate on its own however, and before you know it, you feel as if it's overwhelming your financial life. Planning a simple debt reduction schedule and sticking to it …
When a person who owns property or things of value dies, the state they lived in may require a legal process known as probate. Certain types of property is owned by the estate of a person once they've passed away, and estate assets are included in the probate process. Some states require probate regardless of whether you own property, while others require it only if your estate is valued at a specific dollar amount or …