The Basics of Money Management
©Kathy Burns-Millyard, Published here sometime in January 2011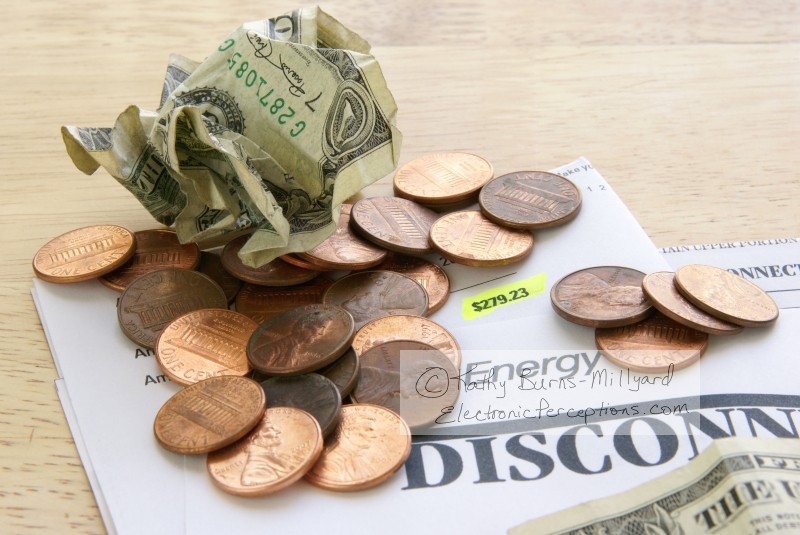 Managing money can seem complicated — sometimes even impossible — if you feel like you always have more bills than you do income. By learning the basics of managing your money, however, you can gain more control over your finances. You'll be able to pay down expenses and have extra money available for special occasions.
Income
The New Mexico State University1 advises to add up all of your sources of regular income when making your budget, but to not count irregular income sources such as income from sales commissions or bonuses. Also be sure to plan your budget with net, or take-home, pay amounts because if you try to budget using gross pay you find yourself feeling as if income is missing right from the start.
Spending
Most of us have two types of spending needs to budget for: fixed and flexible expenses. Fixed expenses are the same each month and include items such as rent and car insurance. Flexible expenses include utility bills, groceries and clothing. Good money management involves giving yourself a fixed spending limit for flexible expenditures so that your income is enough to cover all your needs.
Track Expenses
The purpose of setting up a personal budget or spending plan is so that you can reach specific financial goals. To truly manage your money completely and reach those goals, it's important to track every penny you spend. Some people track individual pennies by entering the purchase of a single ten-cent piece of gum while others take a less restrictive approach and note down $10 for pocket change. Regardless of the method you choose, keeping track of what you spend allows you to plug leaks and route extra money towards what you really want.
Control Spending
Taking full control over your money is what gets you the things you want. You may want a new pair of shoes for example, thus you control spending on coffee or movies so you'll have the money you want for shoes. Dave Ramsey says not to deny yourself luxuries entirely or you'll feel deprived and end up blowing your whole budget.2 Instead, reduce spending in some areas to free up funds for other things.
1New Mexico State University: Managing Your Money: Developing a Spending Plan (PDF)
2"The Total Money Makeover: A Proven Plan for Financial Fitness"; Dave Ramsey; 2007
NOTE: Nothing in this article is intended to be considered professional financial or legal advice.
Feel free to
trackback
or ping from your own site.