The Basics of Buying and Using Stock Photography
©Kathy Burns-Millyard, Published here sometime in October 2009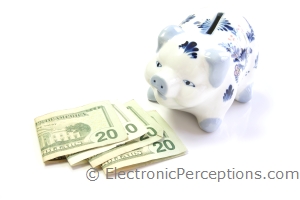 Stock photography is photography which is shot to increase a photographer's portfolio or collection. In contrast, assignment photography – which is the opposite of stock – is photography created for a specific client, advertising campaign, or other specific request.
Stock photography gives a photographer more freedom to shoot pictures of objects and scenes they enjoy. They're also able to incorporate their own personal style and creativity since they're not following specific assignment instructions from a client.
Stock photography could be said to be speculative shooting. In other words, the photographer creates photos as often or as little as they'd like, on whatever topic they'd like, and hopes to license those images to clients in the future. Just like a retail store might "stock" certain items with the expectations of selling those to customers in the future, photographers will "stock" photos in the hopes of buyers needing and wanting them in the future.
Stock photography is used by a wide variety of clients too. Web site designers license stock photography for instance, because it's quick and easy to find ready made photos which will fit the design themes they're working on. Graphic designers will also use stock photos for creating their print related materials, and even magazines and newspapers will use stock photos to illustrate articles and content as well.
In fact, almost all types of businesses use stock photography in both online and offline projects.
Not all stock photos are created and sold equally though. There's actually several ways stock photos might be licensed, and buyers need to know the specifics when they choose photos for their projects.
First and foremost, you can almost never buy the full rights and ownership of a stock photo. Instead, you're simply buying a license to use the photos in specific and limited ways. The actual ownership and copyright of stock photos is normally retained by the original photographer, because they make their money by selling those photos over and over again.
The type of license you buy usually dictates how much money you'll spend on the pictures, and how you can use them.
Royalty Free photos are usually licensed for a one time fee, and you're able to continue using the photo for multiple projects. Royalty free photos can cost as little as $50 to license, or as much as hundreds or thousands of dollars depending upon where you license it from.
Micro Stock is a somewhat new way to license stock photos, and in most cases you'll get a Royalty Free license through these services as well. These are quite popular for licensing large numbers of high quality photos, because the costs are extremely low. Some subscription based services have an average photo cost of just $0.30, while other microstock sites allow you to license different sizes of the photo for $1-$5.
Rights Managed stock photography is much more exclusive, but it also includes more use restrictions and much higher costs. Instead of using the same photo multiple times, you're only allowed to use the stock photo for a specific purpose or project. If you want to use the same photo again for another project, you must purchase an additional license. On the upside, you don't usually have to worry about your competitors licensing that exact same image at the same time you do though, so there is a small measure of temporary exclusitivity with Rights Managed Stock.
Originally written and published March 2008
You'll Also Like
Feel free to
trackback
or ping from your own site.