Stock Photo: Christmas Ornaments
License This digital photo at Perception Stock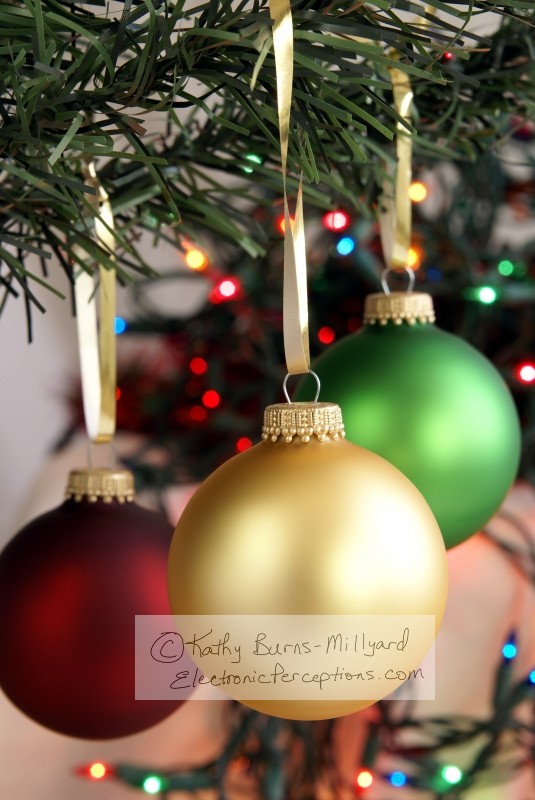 This is one of my favorite Christmas themed photos. It features three brushed metal Christmas ball ornaments hanging from the tree.
All three ornaments are hung from the Christmas tree with gold ribbon, and the front featured ornament is gold with one red and one green slightly behind, and soft muted colored Christmas lights in the background.
Other Images You May Like
Stock Photos Elsewhere...
Have an account elsewhere? Find my stock photos at:
More Stock Photos of... Holidays celebration, Christmas, color, decoration, gold, green, holiday, Home, lights, ornament, red, ribbon, round, season, sphere, tradition, tree, xmas