Stock Photo: Purple Verbena
License This digital photo at Perception Stock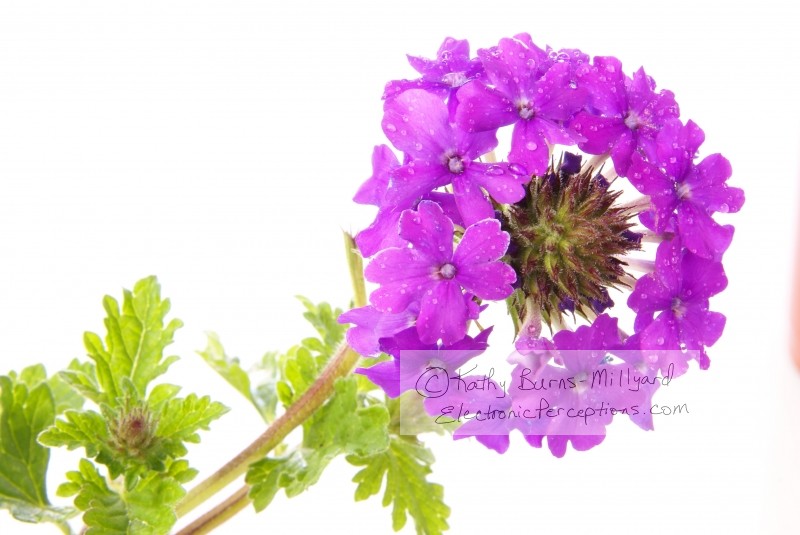 This is a semi-close photo of a blooming purple verbena flower cluster. The petite and delicate looking purple flower buds are sprinkled with water, and a bit of the pale, hairy green leaves from the plant can be seen as well.
The latin name for this plant is Verbena canadensis homestead purple. It's an excellent, easy to grow drought tolerant plant that's one of my favorites.
License This Photo at Dreamstime
Other Images You May Like
Stock Photos Elsewhere...
Have an account elsewhere? Find my stock photos at:
More Stock Photos of... Nature "homestead purple", "Verbena canadensis", beauty, bloom, botanical, botany, canadensis, drought, flower, garden, green, lavendar, leaf, Nature, plant, purple, resistant, spring, tolerant, verbena, white, xeriscaping